Martin Kaymer is looking to win the PGA championship that will help him to easily get a place in the European Ryder cup team.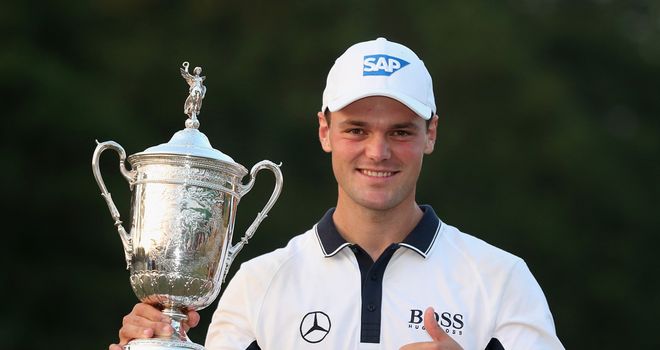 The ongoing PGA championship is facing rain delays and Kaymer is not worried about playing 36 holes in one day. A lot of players are feeling the change in the schedule to be annoying and disturbing. It is
difficult for players to stay mentally focused while they are not teeing off. But this is not a determent for Kaymer
and is ready to play 36 holes on a single day.
Kaymer has won the PGA Championship title in 2010 and has only one goal in mind and that is to make it to the Ryder cup team of Europe. If he wins the ongoing PGA championship at Baltusrol Golf Course, then he will surely make it to the European Ryder cup team.
The German golfer is playing some of his best Golf at the moment on the waterlogged Baltusrol course and is in excellent putt form. He said that he is feeling good about his game and is hitting the ball really well. He has been able to create birdie chances and is worried that he is not able finish the way he wants.
Kaymer last won a title at the 2014 US open in Pinehurst and hopes to win in Baltusrol too. He is having high hopes of booking a place for himself for the Hazeltine Ryder cup that is going to take place in September. He really wants to be part of the Ryder cup team and also to win all the four major titles. This is the event that every golfer is playing in and this would give Kaymer total satisfaction. Kaymer is a person who likes to be athletic and fit and hits the gym whenever he gets the opportunity.